The Pi series, from KUNBUS GmbH, is a cost-effective industrial PC based on the well-established Raspberry Pi platform. The RevPi series, for short, represents controllers composed of open hardware and software, meeting the EN 61131-2 standard. The operating system is a specially adapted Raspbian version with an RT patch.
The RevPi Compact from KUNBUS is a compact system with a broad range of connectivity options and functions. Equipped with the Raspberry Pi Compute Module 3+, the control system has a quad-core processor with 1.2 GHz, 1 GB RAM, and 8 GB eMMC flash memory. You can refer to breservices.com.au/product/revpi-core-3/ to buy top-rated RevPi products for industrial use.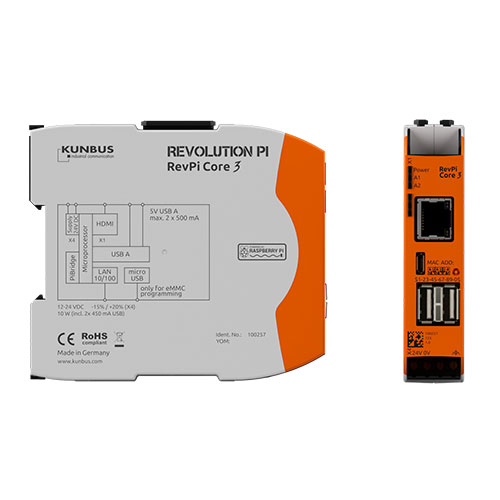 The open platform concept, including full root rights, provides maximum versatility for the design engineer.
Features of RevPi Core 3 are
Quad-core A53 at 1.2 GHz

1 GB RAM

8 GB Flash memory

8 digital inputs

8 digital outputs

8 analogue inputs

2 analogue outputs
Sensors and actuators can be connected via eight digital and analogue inputs, eight digital outputs, and two analogue outputs.
Due to two Ethernet ports with unique MAC addresses, the device can be simultaneously integrated into two different networks. Four USB ports and a 4-pole RS485 interface are also included. For all those who need plenty of performance & storage, the RevPi Core 3+ with the fast Raspberry Pi Compute Module 3+ is exactly the right choice.